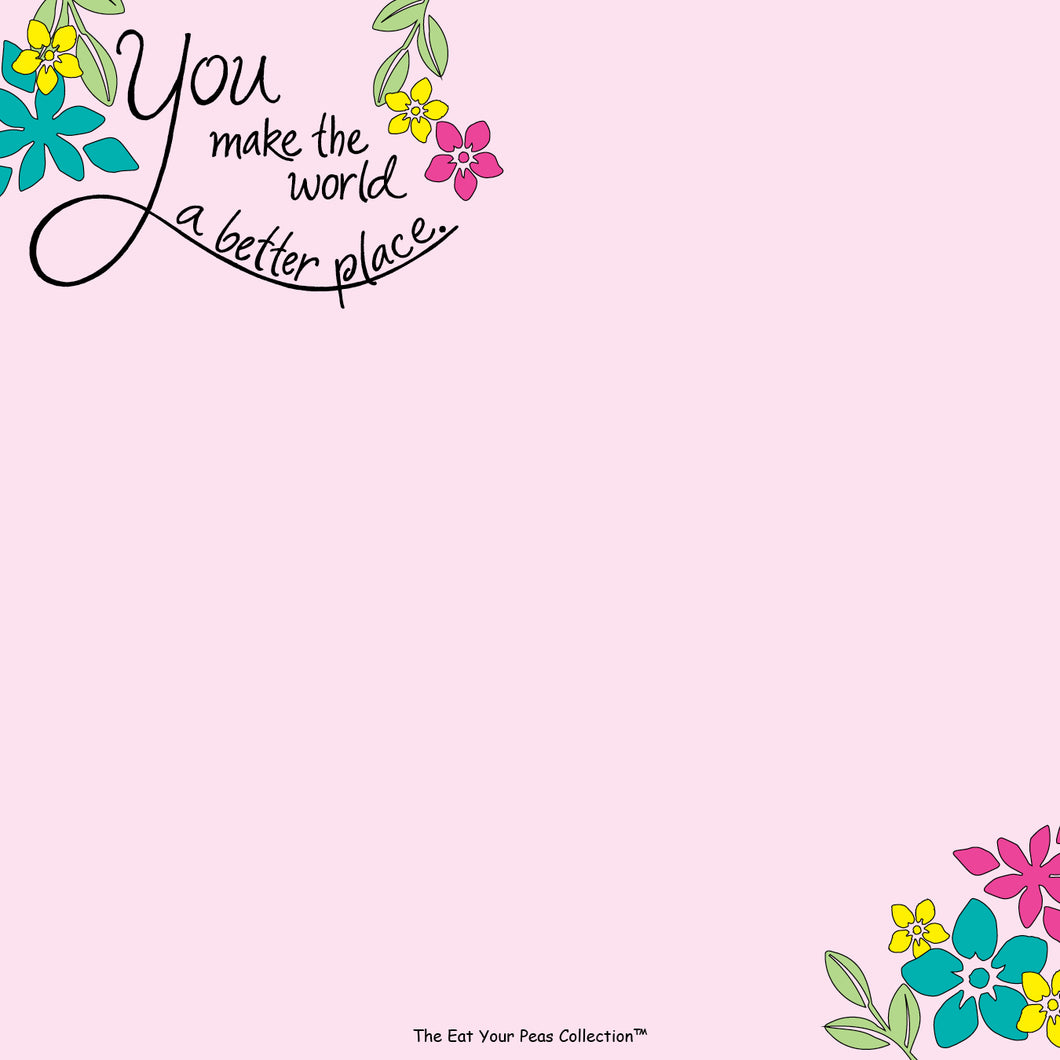 World - Sweet Saying's Notepad
You make the world a better place.
Pen a reminder or a note, affirm a friend, or slip into a handbag,
our smile-worthy notepads are graced with sweet sayings.
New size!  4.5" X 4.5"
- 72 sheets of paper 
Pair with an Eat Your Peas gift book for extra smiles and affirmation.