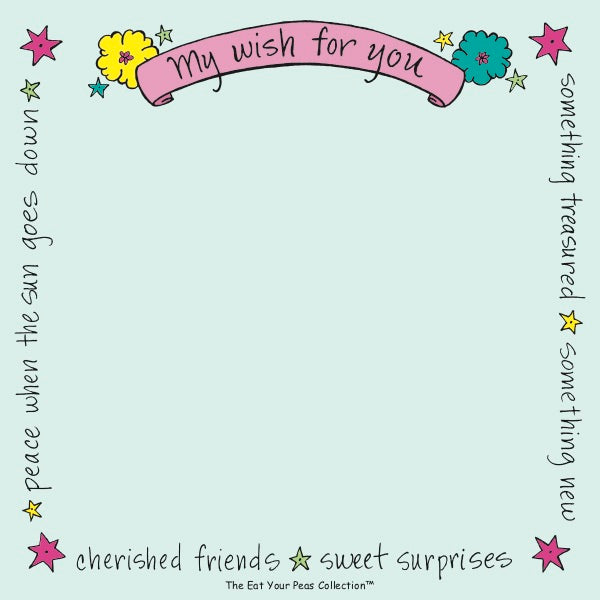 Wish - Sweet Saying's Notepad
My wish for you...
Peace when the sun goes down. Cherished friends.
Sweet surprises. Something treasured. Something new. 
Pen a reminder or a note, affirm a friend, or slip into a handbag,
our smile-worthy notepads are graced with sweet sayings like the words above. 
New size!  4.5" X 4.5"
- 72 sheets of paper