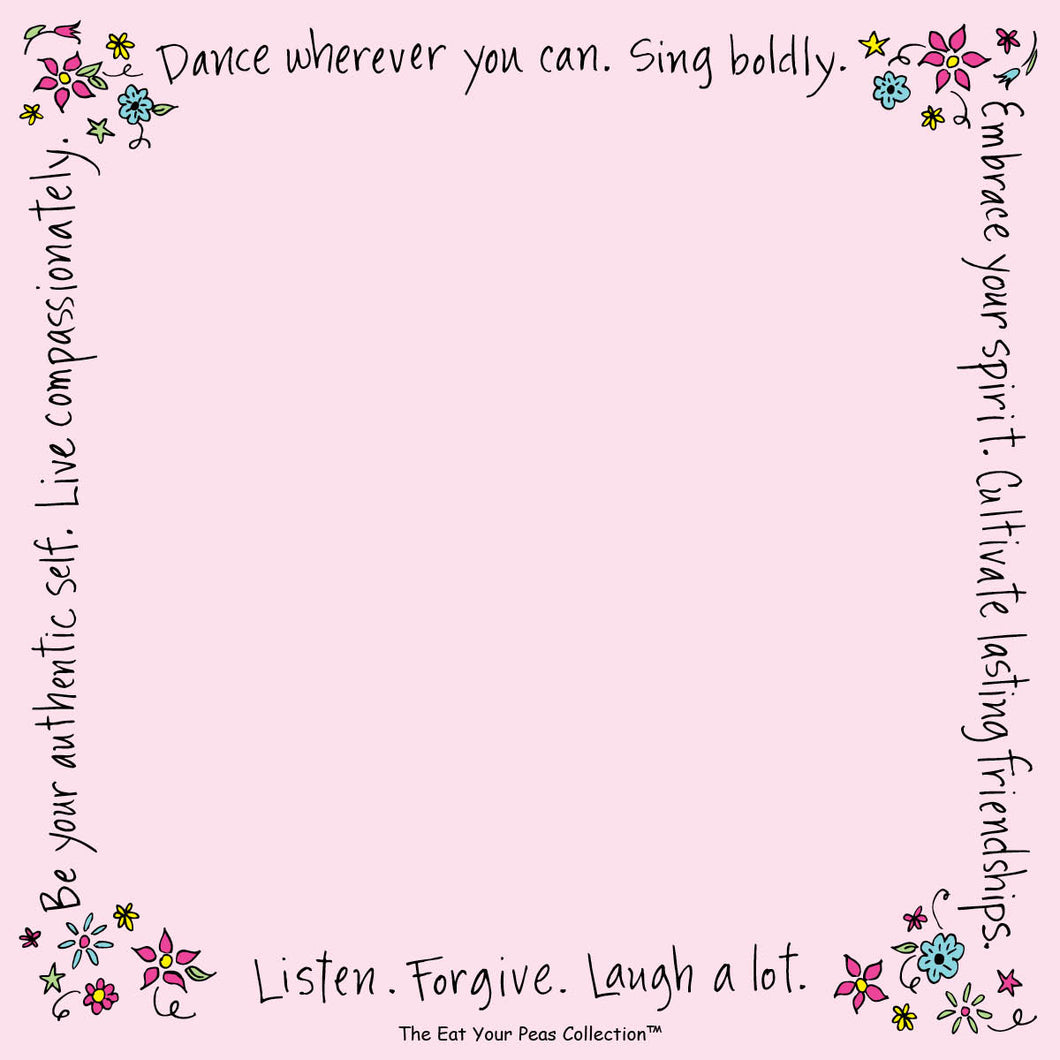 Dance - Sweet Saying's Notepad
Dance wherever you can. Sing boldly.
Embrace your spirit.
Cultivate lasting relationships.
Listen. Forgive.
Laugh a lot. Be your authentic self. 
Live compassionately. 
Pen a reminder or a note, affirm a friend, or slip into a handbag,
our smile-worthy notepads are graced with sweet sayings.
New size! 4.5" X 4.5" - 
 72 sheets of paper