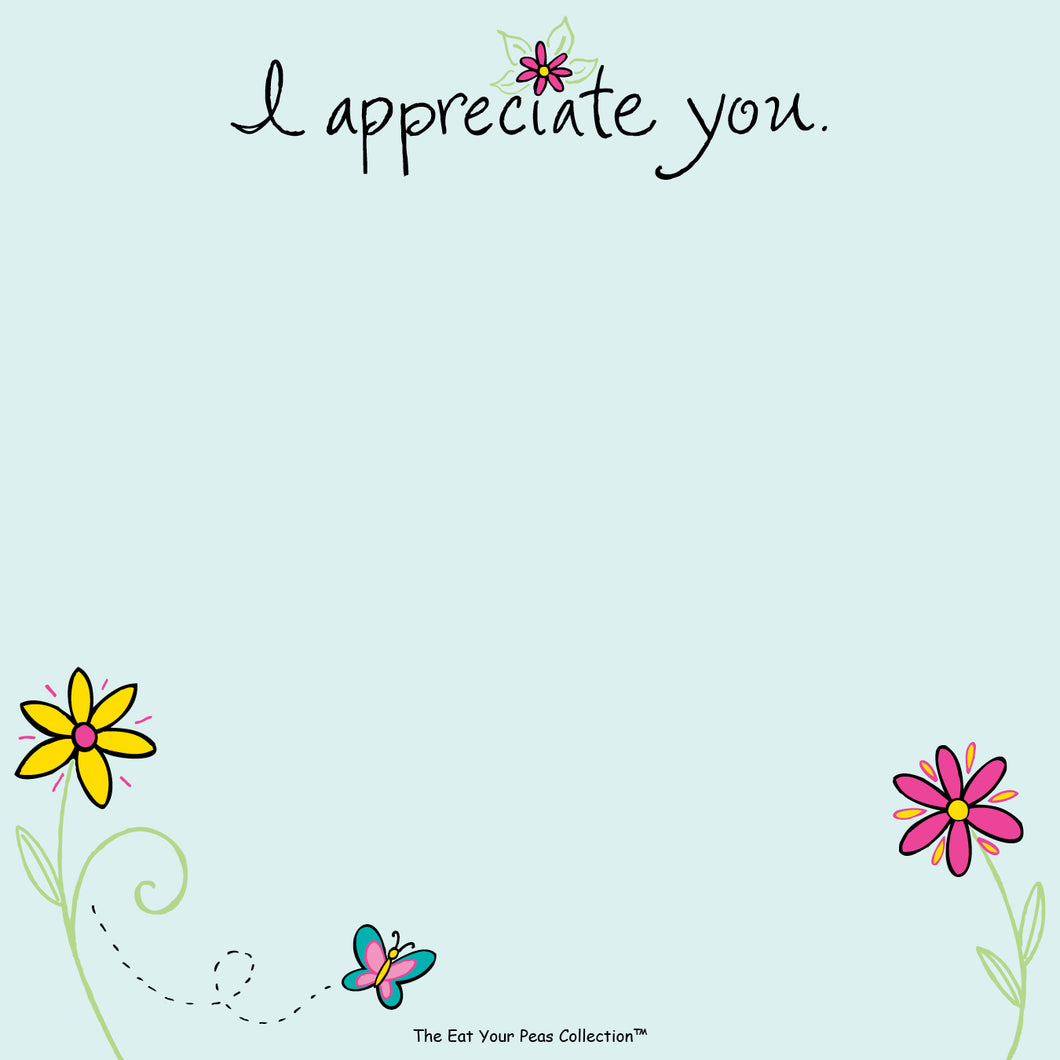 Appreciate - Sweet Saying's Notepad - NEW!
I appreciate you.
Whether you're expressing your appreciation for a family member, friend, teacher, or co-worker, let the recipient know you care and show your sincere appreciation with a Sweet Saying's notepad.
Pair with Eat Your Peas for Someone Special or any one of our fourteen
Eat Your Peas titles for extra smiles. 
72 sheets. Same message throughout.